Arla is a school for learning, practicing and enjoying French in the exceptional setting of the Bassin d'Arcachon. We offer a wide variety of courses, to learn French while discovering local art de vivre, culture, history, flora or fauna. We love exploring and sharing our rich regional heritage: from Roman remains to modern designs by Philippe Starck, from oyster breeding to the Winter Town 'operettas'.
The school is located in the center of Arcachon, next to the market, the city hall, the shops and the beach!

With Arla, we also learn in action: theatre workshops, cooking or even hiking along our scenic trails. We organise very unique courses. Find out about our special offers here.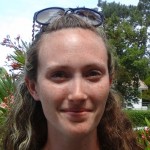 "I have really enjoyed taking lessons with Lorraine. I have learned a lot from her and I feel more comfortable speaking.
I would love to continue my classes with her if I had more time here in Arcachon ! I wish I would have found her when I first arrived ! Thank you so much for the lessons !"
Chaselyn (USA)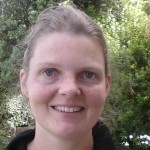 "I very much enjoyed the classes with Lorraine. Especially the mix between grammar and real information about Arcachon. My family had a great advantage when touring the area after Lorraine had given a preliminary introduction during the classes. I have more confidence in speaking French now."
Katrine (Denmark)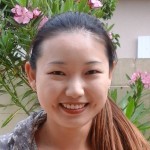 "I had a very pleasant experience in Arcachon. French classes and sports activities were amazing. Everything was beyond expectations. I am very happy that I stayed in Arcachon and went to Arla. I look forward to coming back to Arcachon !"
Anna (South Korea)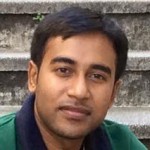 "I very much enjoyed the French courses with Lorraine. Courses are always very well prepared. We discover French culture along with the language.In class and on the beach in Arcachon, I learned much better than anywhere else! The courses are very varied, rich and rewarding."
Emranul (Bangladesh)
Our strengths:
Well-prepared courses. Always. All our courses are custom-made, with original materials, regularly updated.
A school appealing to all of the five senses. Our courses mobilise eyes and ears, but also nose, fingers, palate and the whole body. You'll feel the difference!
Small groups. Our classes never exceed 8 participants, guaranteeing personalised support and giving more opportunities to speak.
A friendly atmosphere. Practising a language is also making new friends. We learn so much better when relaxed.
A team at your service. A course will only be successful if you enjoy it and make good progress.
Rigorous organisation. For you to make the most of your stay, we pay attention to logistics and punctuality. Your time with us is precious!
Our courses comply with the Common European Framework of Reference for Languages (CEFR). We assess our students according to the European scale (A1, A2, B1, B2, C1, C2) upon registration. Our courses help move up the scale. We also prepare students for official French examinations and tests (DELF, DALF, TCF…).
Arla is open all year round, as you would expect in Arcachon, the "Four Seasons Town". The summer season (July and August in particular) is very popular, with many attractions on the beaches and across the town. Autumn, Spring and Winter are usually mild and very pleasant too. They're perfect to learn in a quiet but invigorating setting.
Our team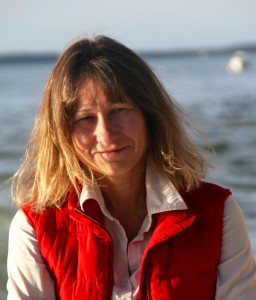 Lorraine Millot. The founder and director of Arla worked for over 20 years as a journalist in Germany, Russia and the United States, before returning to Arcachon. She graduated from Sciences-Po, the Paris Institute of Political Studies, and the Centre de Formation des Journalistes, a well-known Parisian school. She is a French teacher, trained and certified by the CAVILAM (Centre d'Approches Vivantes des Langues et des Médias). She has also completed a special training in French through theatre.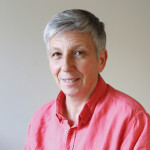 Sylvie Françoise. Our commercial director has already had several successful careers in her lifetime. She has worked as an advertiser, a layout editor, a photographer and a camera woman for France 3, the French regional TV channel. She has learned German at the Goethe Institut in Bonn and worked for a German daily in Berlin. Back in France, she devotes herself to making our school a unique institution. Her motto: "Let's do it, now!".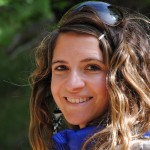 Stéphanie Naveau, our Communication Director, has graduated from Sup de Co and the Hochschule für Betriebswirtschaft in Bremen. She has lived and worked in Ireland, Germany and in the U.S. before settling down in Arcachon. She has taught English and French to children in San Francisco, Paris and Arcachon where she has joined the Arla team.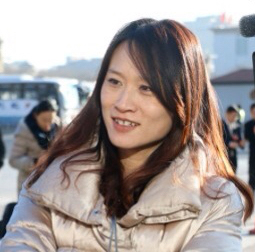 Lei Yang, our marketing director for China, has graduated from ESCP-Europe. She has worked for several international companies based in France.
She has also worked as an interpretor and producer for diffferent foreign news companies in Beijing, such as NPR, Radio Canada or Catalan Television.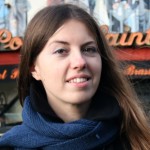 Lisa Alissova, marketing director for Russia and the CIS countries. Lisa has graduated in French and English from the Moscow State Linguistic University. She has completed a French-Russian Masters in Journalism at the Lomonosov Moscow State University and graduated from the Centre de Formation des Journalistes in Paris. She has worked in Moscow as a French teacher, interpreter and producer for several French media companies. She is still working for a few French and Russian media companies in France.
All courses are taught by qualified teachers and professionals who share their passion for languages and the Bassin d'Arcachon.

Arcachon
Still looking for a good reason to visit Arcachon? We say: the air is so good he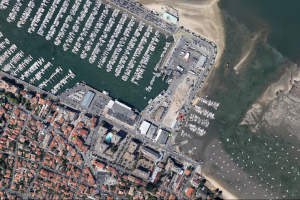 re, flavoured by the sea, the many flowers and the pine trees! European aristocrats used to gather here in the 19th century, to treat their respiratory problems, tuberculosis or 'spleen'. Stunning villas, all in laced carvings and arabesques, were built for the English Lords, Spanish Kings, Russian Dukes and audacious financiers.
Strolling through the Winter Town today is like taking a world tour of architectural styles and fantasies, just like in an open-air museum. You meet Napoléon III, the Empress Sissi and the many artists, from Claude Debussy to Henri de Toulouse-Lautrec, who found inspiration in Arcachon. Less than an hour from Bordeaux, the Bassin d'Arcachon is a wonderfully preserved jewel. An enchanting place, both calm and invigorating. We walk between land and sea, on golden sandbanks and pine needle trails. Long beaches call for relaxation or sport: sailing, horseback riding, tennis, surfing, canoeing, paragliding… Fishermen will take you on board, to catch the sea bass or harvest the oysters. Also to discover around Arcachon : the Dune of Pilat, the tallest dune in Europe, sturgeon breeders le Moulin de la Cassadotte and l'Esturgeonnière, who produce delicious Aquitaine caviar, Bordeaux vineyards, Montesquieu's chateau…